The Three Stooges
In light of recent events thousands of miles away from anything remotely important to the prisoners citizens of this idiocracy, I figured a blast from the past would be fitting and perhaps instructive.
Here we have a little get together back in the 40's. Kinda like psychopaths old school style.
For whatever reason guys like these are intent to get out and about waving their dicks around (and usually sending a few thousand or so young men to do their fighting for them) whenever another one of the sociopath club starts to "act up". 
So today we have Vlad, Barry, John, and whatever idiot is laying claim to Ukraine for the moment, drawing "red lines" and casting dire warnings about a dead broke, piss ass "country" that has nothing to offer save for a fucking warm water port and the fact that they survived a good bout of genocide doled out by the guy on the right in the picture above all because-well, I really don't know perhaps Stalin just flipped a fucking coin on who to kill that year sorta like how FDR would pick out the price of gold for the day because he liked the way twenty-one sounded.
You see that's the essence here. It really doesn't matter what decade it is, what world event is unfolding before us. These guys are always with us. They never change and they never will.
We are ruled by a group of complete psychopaths. The fact that a majority of the voting public deludes themselves into thinking otherwise does not change the fact that each and every one of the aforementioned cast of characters as well as the jokers in the photo are nothing more than mass murderers.
Keep that in mind as you ponder the song and dance that unfolds in Crimea.
China, Debt, Gold, and The Olympic Curse
I've said it before and I'll say it again.
China is going to crash and it's not going to be pretty.
Now most folks look at the last 30 years or so as the great Chinese miracle. The year on year astounding growth, the modernization of the backward Maoist nightmare through a mix of "capitalism" and just smarter central planning than everyone else who tried it before.
But I maintain that due to demographics, the lack of mainland Chinese resources and the very same central planning that guys like Thomas "The Dumbest Guy in the Room" Friedman have long gushed about in both his insipid books and particularly inane columns, will cause a crash of monumental proportion.
And that's not even mentioning the Chinese debt problem.
While we here in the US complain about government boondoggles of "bridges to nowhere" or $600 hammers bought by The Pentagram out of bloated "defense" budgets, The Chinese have built entire cities that lay vacant to go along with the rampant explosion of commercial real estate, skyscrapers and such; and it's all built on debt. Debt that cannot and will not be paid back.
I have in the past reckoned that the trillions of US Treasuries held by China would be the hot potato when push comes to shove and that when The US defaults China will be left holding the bag while we fold up our tents of Empire turn inward, hunker down and ride out the storm. While that scenario is probably wishful thinking in light of the idiocracy that runs the show in DC and "Wall Street", It remains a liability or an exposure for the descendents of Mao. Couple that with the fact that China cannot feed itself and must purchase its energy (read oil) abroad and, well…
Then of course there is The Olympic Curse.
Now this one is entirely mine and allows me to put a target date on the impending shit show. Taking into account the modern Olympic Games as a guideline, one can predict that 2017 will see the reckoning in The People's Republik.
The scenario goes like this. Take the great totalitarian, murderous dictatorships of the 20th century Germany, China, And The Soviet Union and nark their hosting of the summer games. In the case of Hitler's Germany and Stalin's USSR they were only able to last another 9 years after they gussied up their respective prisons and held their respective propaganda displays in the summers of 1936 and 1980.
In 2008 China played host to the party by rounding up homeless, having it's slaves clean out polluted seas with cups in hand, and prayed that the smog that hangs over Bejing didn't create a smoke screen that would obstruct the view of the smoke screen built by The Party to show the world just how smart and perfect their brand of central planning tyranny can be.
And for the most part it worked. Western media bought it hook line and sinker. But the underlying house of cards remained and in fact grew in the following five years in such a way the China established a debt based banking sector in five years that is now the equivalent of The US sector which was built over the course of A CENTURY.
That's not going to end well.
There is but one contradicting premise to China's downturn. And that is their ongoing stockpiling of gold.
As I said recently that if Germany would just leave the Euro and start issuing gold Deutsch Marks, they'd rule the world. Of course they don't have "their" gold; the idiots in Berlin left it in the charge of The Criminal Entity Known as The New York Fed and have been trying rather unsuccessfully to repatriate the bullion which is most likely not there.
The Chinese on the other hand understand that you need to actually hold the phys and have been on a buying tear. If they amass enough bullion, default on their debt before we sack them with ours, and then issue a gold backed Yuan, well then the rest of us could well be fuct.
It's a fucking race to the bottom.
Quote of the Day
From the one and only Dr. Walter Block:
"There but for the grace of something or other go I."
(emphasis mine)
If you do not know who Mr. Block is, you should. After you put the name into the google, make sure and ACTUALLY READ the words the man has written-they're everywhere-and THEN take the indulgence of reading the shit stain hit piece in The New York Slimes that probably is at the top of the hit list after the original search.
Perhaps if a few more people were as intellectually honest a Dr. Block instead of relying on emotional, hate filled, fearful and just ignorant ideas when it comes to their politics, this world might be a slightly better place.
Redneck Rides On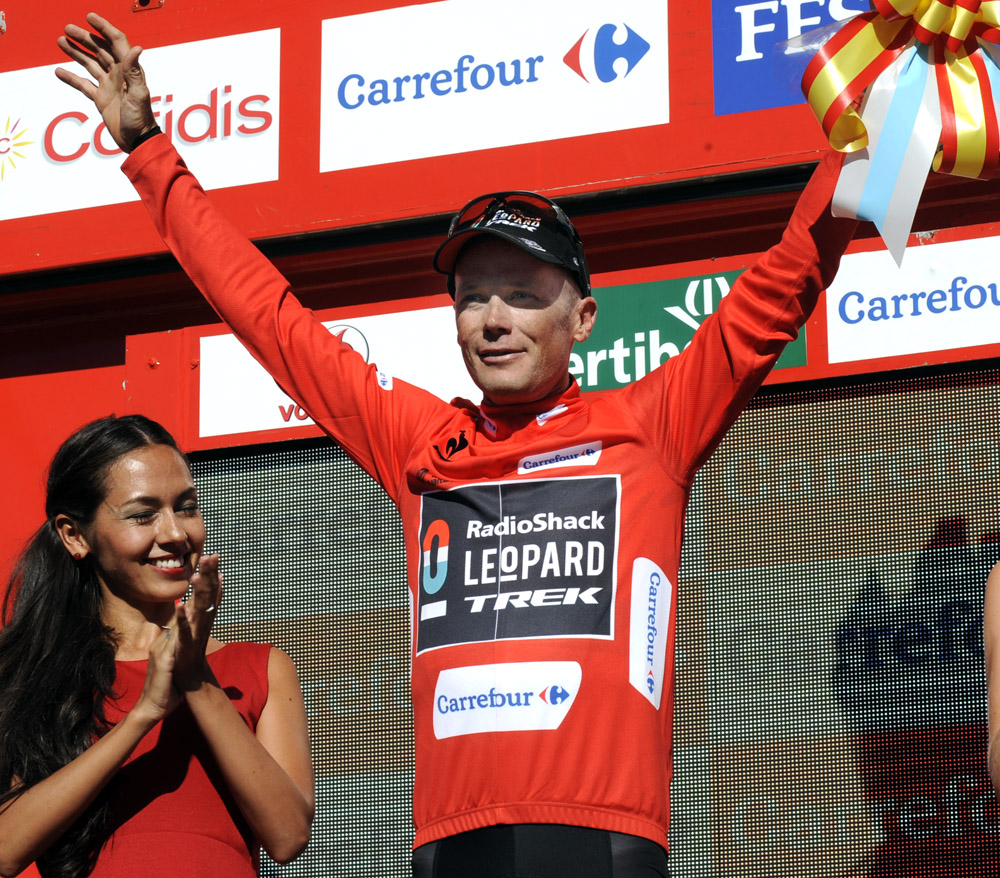 Chris Horner's patience and determination pays off.
After getting left out of the youth movement at Trek and poised to become the first (?) Grand Tour winner to be left unsigned followeing his victory, Lampre stepped up to the plate to sign the 42 year old and has charged him with riding both The Giro and The Vuelta for the win.
With the current list of contenders headed to Belfast for the Giro start in May, I'm betting that the Italian Grand Tour once again will be far more exciting than that race in France in July.
Here's to hoping that Redneck can light it up again when the roads get steep. He'll have a short leash on him come May. But he might have some allies in the mountains looking to disatnce themselves from the likes of Ritchie Porte and others who can time trial with the big boys.
Regardless I will repeat what I said months ago:
Ignore Chris Horner at your own peril.
More Confirmation That I Was Born Several Decades Too Late
I don't hold too much esteem for Milton Friedman. He was untimately a monetarist and got some very, very big thing wrong for which we continue to pay a very large price.
But in this video he tells a story of a dinner Hosted by Henry Hazlitt and his wife with the invited guests being Ludwig von Mises, his wife, Ayn Rand, and her husband Frank O'Conner.
I can't even begin to think of six contemporary individuals who would comprise a guest list of that magnitude.
For the econ/pol geek in me that's like sitting down to drinks or dinner with Ansel Adams, Edward Weston, Robert Mapplethorpe, and Helmut Newton.
In case you have not figured it out I'm a photographer and those guys are a few of my major influences besides being pretty interesting individuals outside their profession.
I was born way too late.
Sixteen Years On
An The Whigs are gonna put out a record.
I was pretty impressed with their show back in October 2012 even if it was at the shithole here in NYC called Terminal 5. What a lame venue and even more pathetic crowd that was. I'm always reminded of how New York City audiences just suck. Hopefully the boys will hit the road to support the new record and I'll catch them in a far better venue in another city.
Less than a month into 2014. This good bit of news is welcome.
The Cult of Greg lives on.
Quote of the Day
Two days in a row are rare but this is just so very fitting for so many subjects and I don't think I've ever quoted FJ so here you are.
"The specialists who will thus achieve public fame and wide influence will thus not be those who have gained recognition by their peers but will often be men whom the other experts regard as cranks, amateurs, or even frauds, but who in the eyes of the general public nevertheless become the best known exponents of their subject."
- Friedrich Hayek
This hits home and there is a very good story behind it. Once during conversation with a "progressive" friend with whom I often debated, I suggested that Paul Krugman would one day end up like Kenneth Galbraith-an old, discredited, angry quack forgotten by his profession and history. This enraged my "friend" who then for the first time ever used simple ad hominem attacks against me based on my lack of traditional schooling. Apparently those of us who are not of the good fortune to either teach or attend Ivy League caliber institutions do not have the where with all much less the right to questions such men of indisputable greatness and intelligence. Never mind that any fifth grader can deconstruct many if not all of their arguments. Or at the very least demonstrate their endless contradictions and hypocrisy.
The shit really does rise to the top. Until it doesn't. Eventually all the shit that floats gets flushed down the drain. Galbraith died a discredited, angry fool. Krugman's day will come.
Subsequent conversations led to me being called a racist, a homophobe, a fascist (that was rich) and a few other gems. Leave it to say the "friend" and I no longer speak.
What I find more interesting than just the phenomena about which FJ writes is the personal attachment individuals in "the general public" have with the so-called "experts". So much so in the case of my former friend that he was willing to discard a real and tangible person in order for his devotion to someone who he would never meet or know to not be upset.
If you want to identify one of the main reasons why we are such a completely fucked up society, just start there.
Kill your idols people. Think for yourselves.
Quote of the Day
This is fitting pretty much anywhere along the timeline of the last century but I just read it recently.
"History has shown that a government's redistribution of shrinking wealth, in preference to a private sector's creation of new sources of it, can prove more destructive than even the most deadly enemy."
- Victor Davis Hanson
Parasite Nation
Part I, Part II ? I'm bot sure if this series has been started but whatever. This is as good a place to start as any.
Since a certain morning one September in 2001, the collective societal worship of cops and fire fighters has reached a level that is so patently absurd that I tend to get a little vomit in the mouth about it from time to time. The fallout has spread across the US but New York City is still the epicenter of this slavishly pathetic propensity to idolize certain groups, professions, etc. New York goes even as far as to use asinine knick names like "New York's Finest", "New York's Bravest", and " New York's Boldest" to further instill just how wonderful all these selfless public servants really are.
Well here are you fucking heroes in all their criminally, fraudulent, parasitic, glory.
These guys are all disabled. They CAN"T work. Or so they say. So they collect thousands of dollars from the public dole while riding $20,000 motorcycles, Marlin fishing, and otherwise living easy.
Fuck you all. This from a bunch that murders unarmed kids, puts people in prisons for smoiking a blunt, and hands out huge traffic fines for offenses that only have THE POTENTIAL to cause harm. And as for the firemen hassle every last business and commercial entity with endless fire code bullshit that is nearly impossible with which to comply.
Hundreds have defrauded the disability system. And that is most likely only a token arrest of those with open and shut cases that will serve as patsies to protect the rest of the parasites, their careers, and of course their patently absurd pension and retirement benefits that make ALL of these warts on society parasites for life.
You can go on and believe that this is the 5% poisoning the 95% of the well and crap like that but somewhere along the line many others MUST have been compliant or party to this shit whether it be department superiors, medical folks, administrators, or even just those still on the job who know and worked with these HUNDREDS of criminals who stoof by and never blew the whistle on this FRAUD.
Sorry guys but your silence in the matter makes you deserving of what you get when this all shakes out.
These are your public "servants" folks.
Hope y'all are good with that.